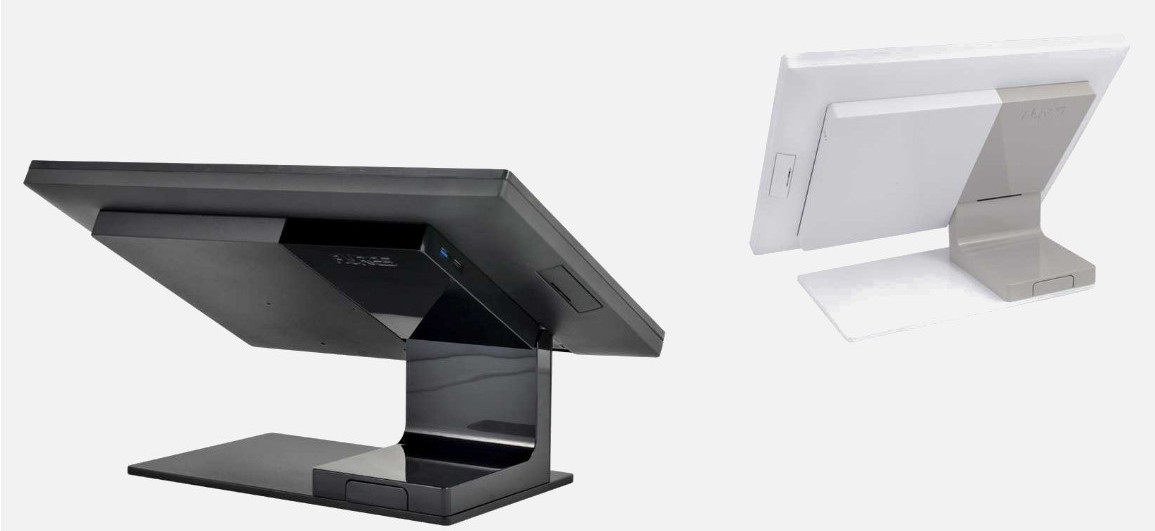 ROBUST, COMPACT AND STYLISH EPOS
Multi-configuration POS hardware
It is a fanless, compact, high-performance system, fitted with a choice of 3 different processors;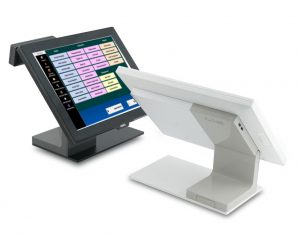 It is available in 2 formats (traditional 4:3 15.1'' screen and Wide 16:9 15.6'' screen) and equipped with a shock- and scratch-proof, multi-touch, projected, capacitive screen (PCAP technology).
Very flexible, YUNO offers VESA fixings options (for wall or pole mounted applications), as well as a simple touchscreen option (15.1'' and Wide 15.5'' monitors).
The standard version features a 128GB flash disk (2.5'' SSD) and stands up to dirt in the toughest settings (fat, crumbs, dust, splashes and leftovers in kitchens, restaurants and bakeries).
Together with its energy efficient processors (Broadwell i5 or i3 or BayTrail J1900), the heat-dissipating aluminium structure ensures compliance with environmental standards (low carbon footprint).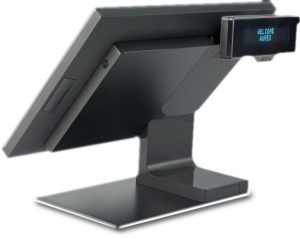 YUNO is an accessible product whose many features (technology, ergonomics, flexibility and design) make it good value for money. It offers a sensible, cost-effective and long-term investment to any EPOS solution.